What is this project about?
This 12 month pilot project, funded by the European Commission, aims to foster media literacy for all participants. It consists of a multi-stakeholder approach and a good-practices rationale, meaning that we will document and evaluate all aspects of the initiative from inception to completion. The project is based on recent research evidence and theoretical conceptualizations of media literacy as a fundamental requirement of citizenship and empowerment. The project emphasizes the key role of improving media literacy, especially among young people. A key rationale of this project is to enable participants to become agents of social change through their use and creation of media and broader social engagement, incorporating the inclusion of minorities, marginalized groups and online interest communities as part of the general public.
Triangle of Youth Participation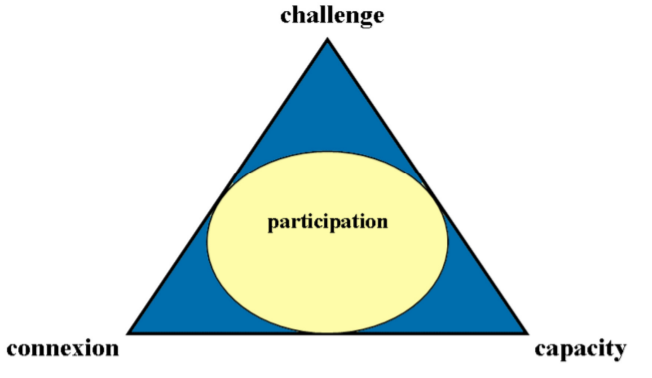 Kurt De Backer and Marc Jeans (2002): Youth (-work) and social participation. Elements for a practical theory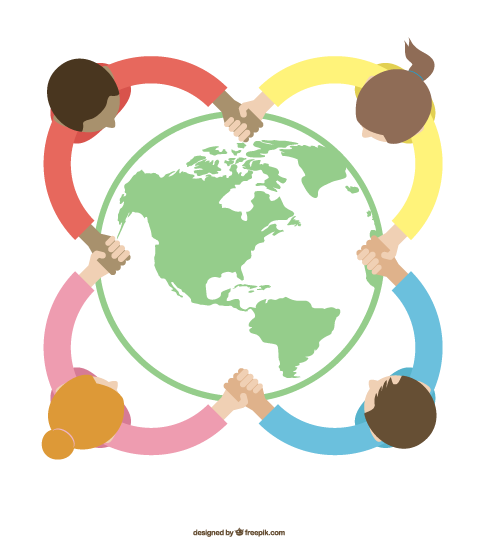 MILT team will design, implement and evaluate a pilot media literacy education project  with two main goals: a) to improve media literacy skills and competences among youth participants through on ground and online training, particularly in the areas of media comprehension and evaluation concerning fake news and media representations of body images, creative expressions through videogames and animation and active participation in their community groups with a broader and critical understanding of the social, cultural and political contexts of communication in a growingly digital media environment;  b) to enable and support these youth participants to function as agents of change in their communities of proximity and communities of interest and friendship.
This pilot project will be implemented through evidence-based and youth-centered educational workshops and an online open knowledge platform. This platform with open educational resources will be made available to the public upon completion of the pilot project. The Youth participants in the action are from all partner countries, male and female, and they will be recruited from schools located in immigrant/refugee communities, degenerated neighbourhood or NGOs.  The project will provide training content, delivery methods, educational resources in the partners languages and supporting activities via an online and interactive open knowledge platform.
This pilot action intends to reach directly 75 youth and 150 adults or youth and indirectly about thousands of social network friends.