How do teenagers perceive and re-imagine the treasures of European cultural heritage today? Press play and enjoy the animated short film created students of the 4th Gymnasium of Haidari Attica, using pixilation and stop motion techniques during another our with animator and animation professor Anastasia Dimitra.  The workshop was implemented within MILT (Media Literacy for Living Together) project, co-funded by the European Commission.
---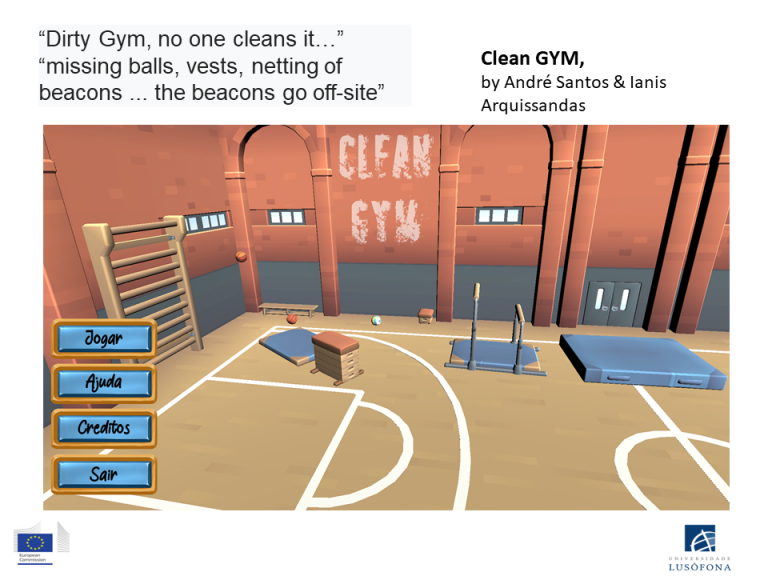 CLEAN GYM: 3D Game where you control a group of students cleaning and restoring the school gym to a Brand New state. To Play go here
---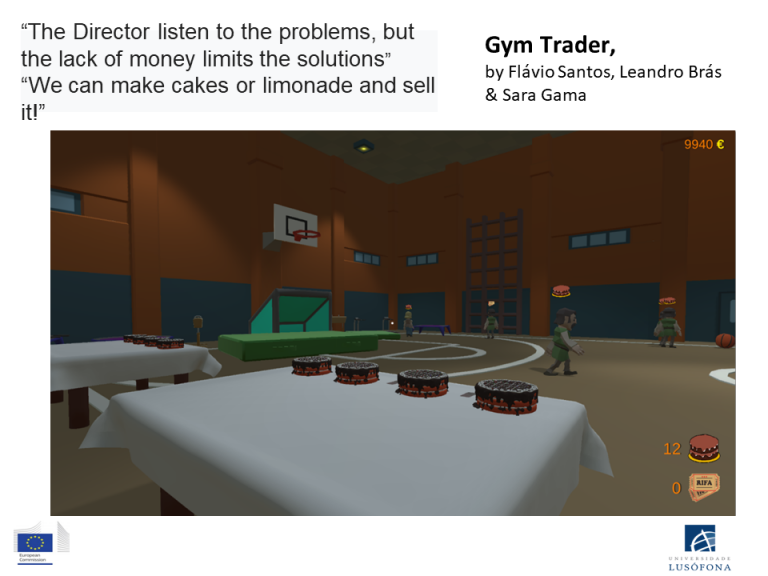 GYM TRADER: 3D Game where you control a student selling raffles and cakes to adults, to have enough money to upgrade his school's gym. To play go here.
---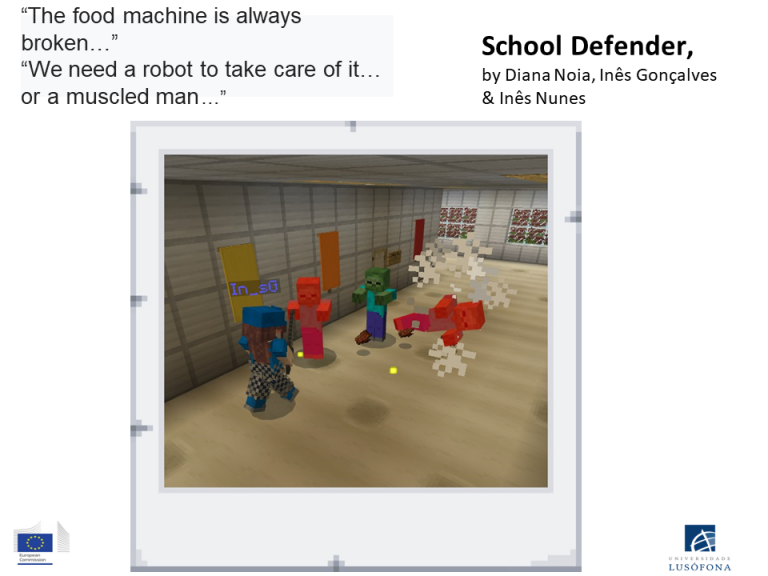 SCHOOL DEFENDER: 3D Game where you control a hero student defending and repairing the school's snacks-vending machine from hordes of Bullies trying their best to destroy it. To play go here.
---
FRUITOPIA: 3D computer game developed by 4th year Multimedia students of University of Nicosia, with Adobe Photoshop, Maya 3D and Unity. To Play go here.
---
Exploring and sensing objects differently
This workshop was designed by three students of the Master degree "Teaching Visual Arts for 3rd Cycle and Secondary Education" to be done with the MILT youth participants.  This action-research activity consisted in: a) photographing the objects related to positive and negative aspects mentioned by MILT youth in the school environment; b) participants, in groups of three / four, were invited to transform the posters (photography) being oriented to be creative; c) their intervention was made through clippings in magazines; collages; paints; drawing; among other materials provided, seeking to sensitize students in a playful way for the "preservation of school space", caring, and being part of the solution. This result of this workshop was in the exhibition during the MILT Conference in Lisbon.
---
Radio-streaming & Podcasts
Video project by students taking Media Literacy COMM 400 at The University of Nicosia on the subject of offensive memes and the EU Refugee crisis, this video is a showcase of the project.
Below you can find examples of each separate podcast and a corresponding powerpoint presentation.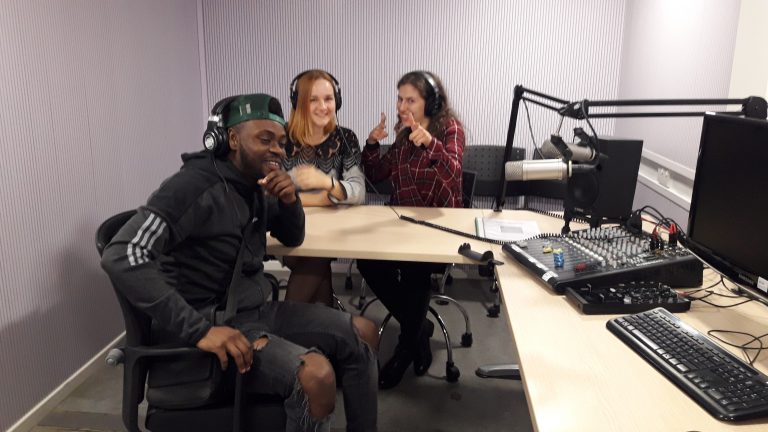 Students from the MILT team from Cyprus, the University of Nicosia, has produced a live weekly radio show on London-based Internet Radio Station, Greekbeat Radio, every Thursday 3-5pm,  through the technology of streaming from their Mediazone Studio in Nicosia, Cyprus. The show features music, interviews, and discussions about training and research, students are engaged in on the topics of media representations of obesity and fake news.
---